Google Apps
Pupils are encouraged to use Google Apps for homework and to share information. https://mail.google.com/

Google Username: school computer username @rushallict.co.uk

Password: children will set their own passwords

Oxford Owl
Children are encouraged to use this fabulous online library to extend their reading opportunities. https://www.oxfordowl.co.uk/
Log in using our class username: rushally4
Password: See letter sent to parent
Doodle Maths
Doodle Maths is a free resource that children need to practice for 10 minutes a day. There is an app for Windows, Apple, Android and Kindle Devices. Children will need to log on to their account. The app automatically works out children's strengths and weaknesses. Parents can upgrade the account if they wish to. https://www.doodlemaths.com/
Our classroom: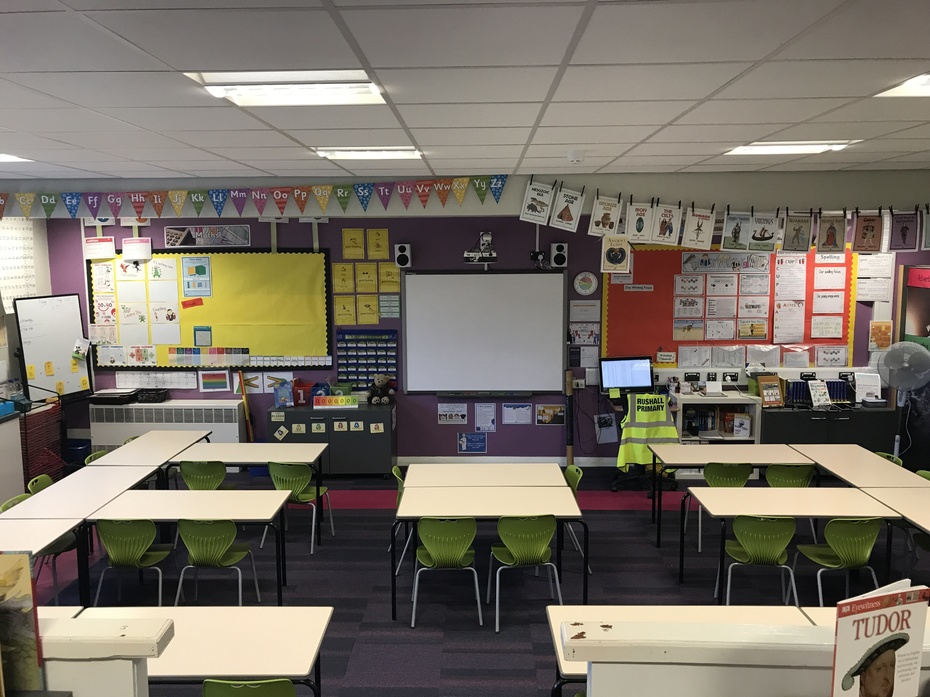 Enter text...
Important Notices
Our P.E. days are Monday (and Friday in Spring), please ensure a full P.E. kit is in school at all times.
Swimming will be on a Wednesday afternoon in the Autumn term.
Brass is on a Thursday, please ensure instruments are in school on Thursdays.
Reading books and Spelling log books must be brought into school every day.