Welcome to Year 6
In Year 6, our teachers are Miss Guy and Miss Freeman.
Our teaching assistant is Mrs Beddow.
On Tuesday afternoons, Year 6 are taught by Mrs Cook.
Curriculum Information
Our whole school creative curriculum topic for the Spring Term is 'Ice Worlds'.
Within this topic, Year 6 will be focusing on Antarctica and the explorer Ernest Shackleton as well as the sinking of the Titanic.
In English, we will be focusing on non-fiction writing linking to Antarctic exploration as well as Antarctic wildlife.
Ice Worlds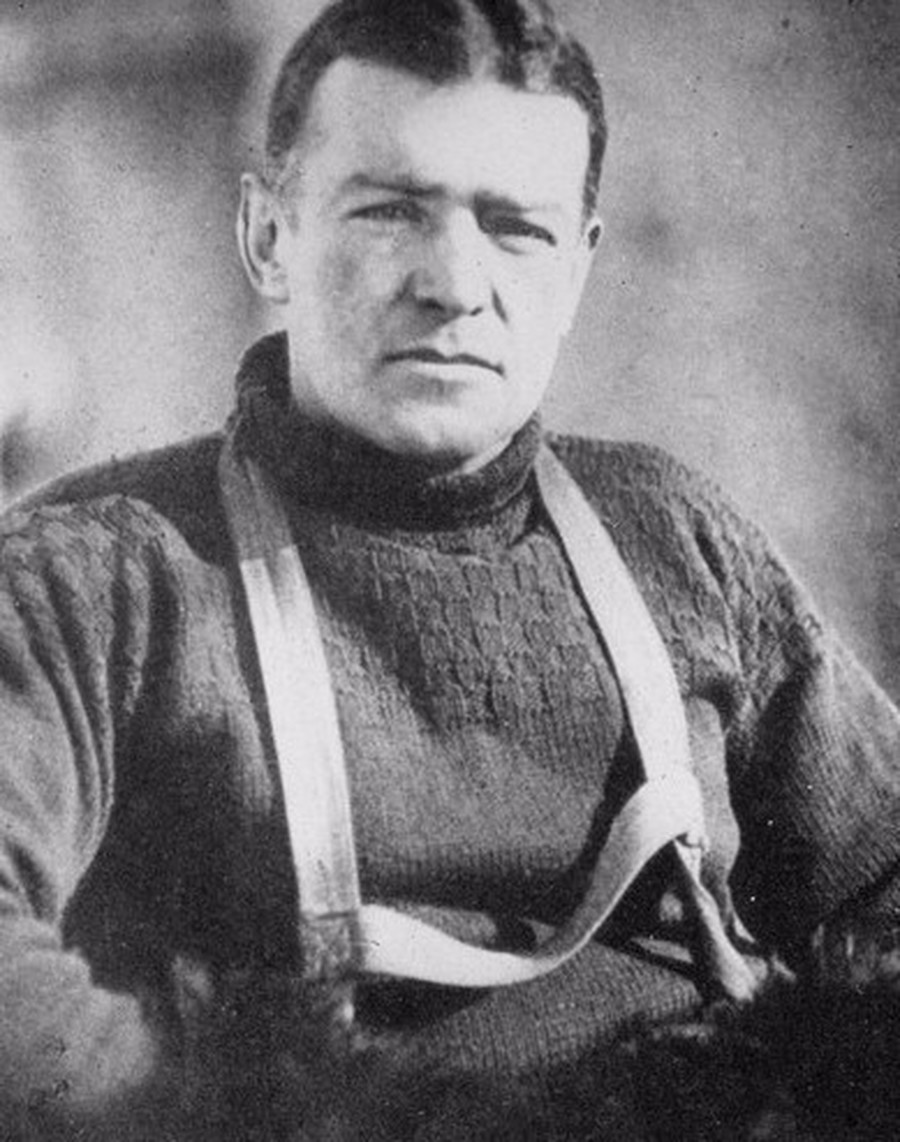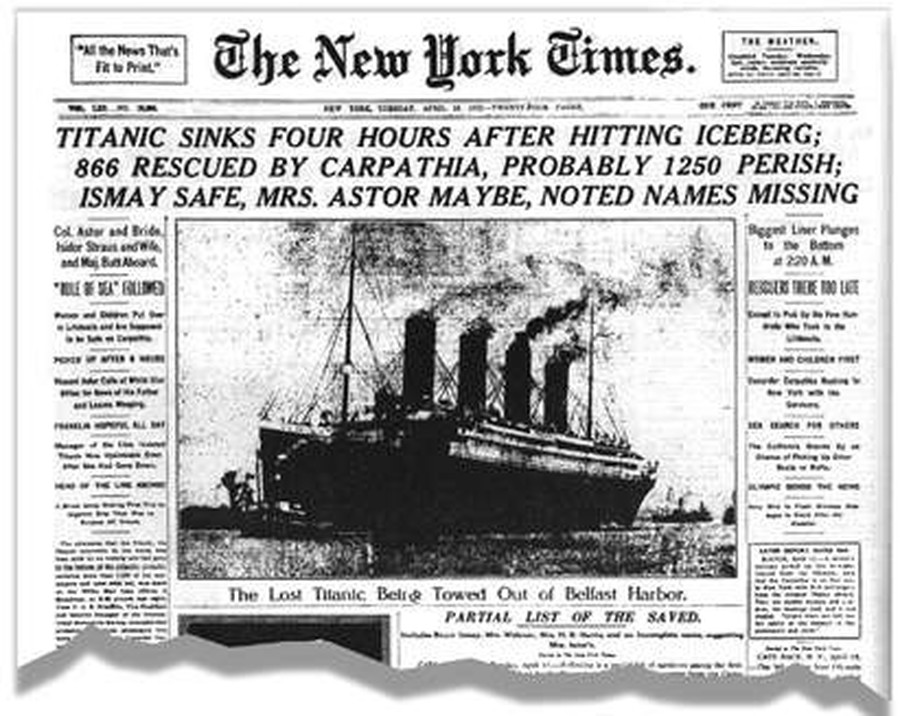 Class Reminders
PE
Our PE sessions are on Tuesday and Friday afternoons. Please ensure that your child brings in their PE kit on these days.
Brass
Brass lessons (for children continuing to play an instrument in Year 6) take place on a Thursday lunch time in the music room.
Please ensure that children bring their brass instruments to school on a Thursday.
Curriculum overview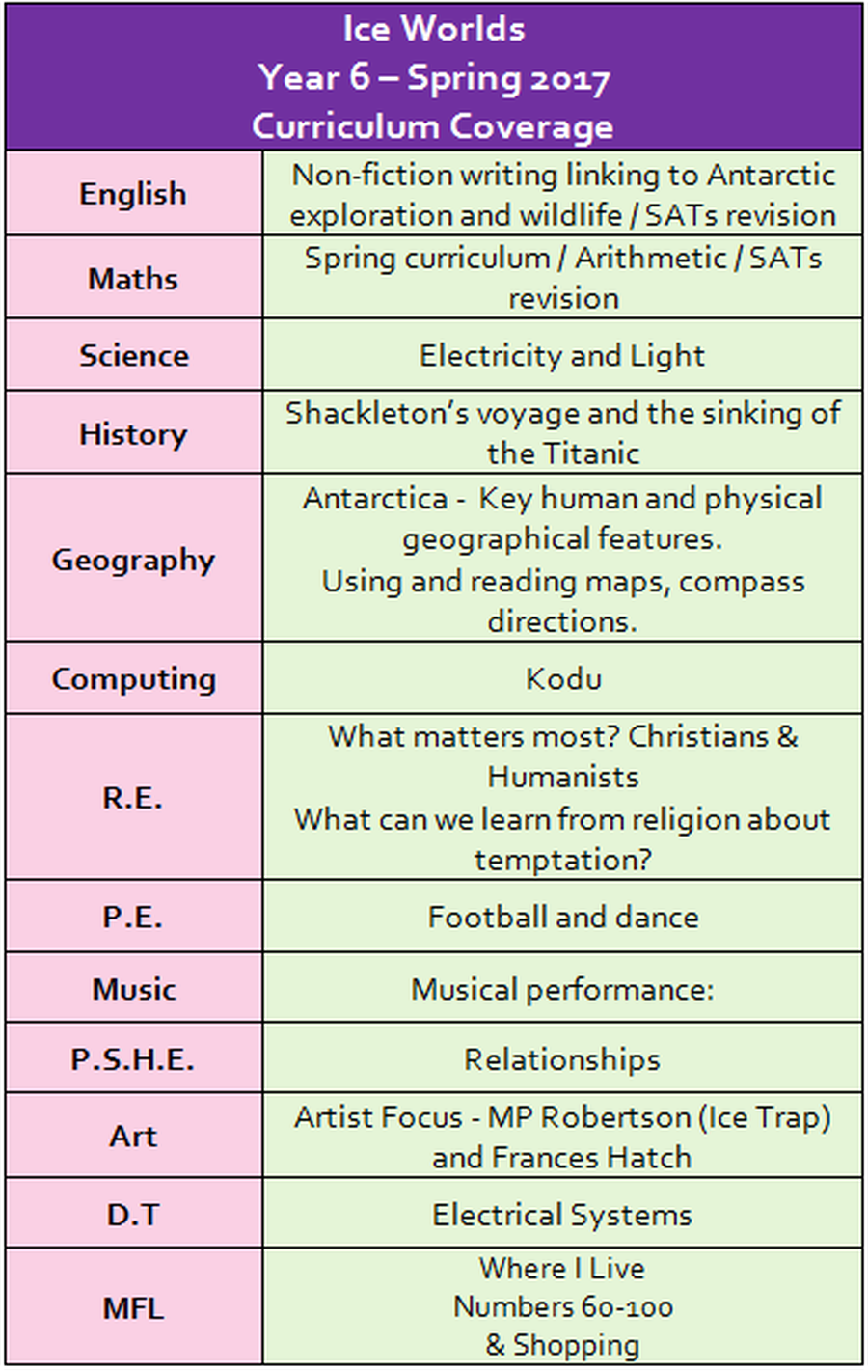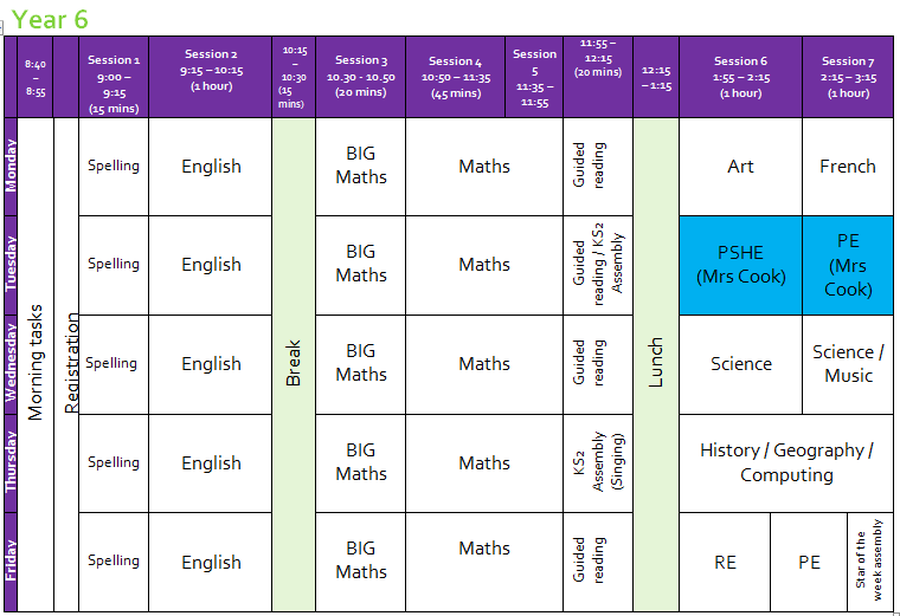 I am Learning
Pupils are encouraged to use I Am Learning regularly to revise and to help to consolidate the learning they are doing in school.
Login details:
School ID: RMWS4
Username: first name and surname (no gaps)
password: child's date of birth (ddmmyyyy)
Spellings
In English, we are learning about spelling rules from the National Curriculum. Each week we have a new set of spellings related to a particular rule. We practise these spellings throughout the week in a variety of ways including games and partner work. At the end of each unit, we then have a spelling test based on a selection of the words based on the spelling rule we have been focussing on.