Reminder - Easter Activities for pupils receiving free school meals
Reminder - Easter Activities for pupils receiving free school meals
11 March 2021 (by Helen Jones (helen.jones))
If your child receives FREE SCHOOL MEALS read on....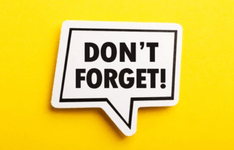 Walsall council are running an Easter Activities programme where children can access a range of FREE ACTIVITIES as well as a FREE FOOD PARCEL.
Many of the activities will be online for this holiday however there are some face to face sessions available.
Each child should have received, in the post, a yellow post card with a UNIQUE CODE encouraging them to register their interest.
Please contact school if:
You have not received postcards
You do not have internet access
You do not have a device at home to use
You believe your child would benefit from face to face sessions
School may be able to help you access face to face sessions or arrange a device for you to use.